You spend countless hours training your equine partner to be in the best condition possible, so you feel deep down you should really make the same commitment to your own personal training… but how?!
That is exactly why we are here. Whether you need to add yoga, fitness, nutrition or just need the proper guidance to stay committed to your goals we've got you covered.
Oh and by the way, this is going to be so much fun!
Get ready to press play and start feeling your best! Follow along to each video, as we guide you in fitness and yoga routines that target specific rider needs.

Enjoy unlimited access to a regimented program with the freedom to do anywhere, anytime!
Fitness and yoga specifically for riders?!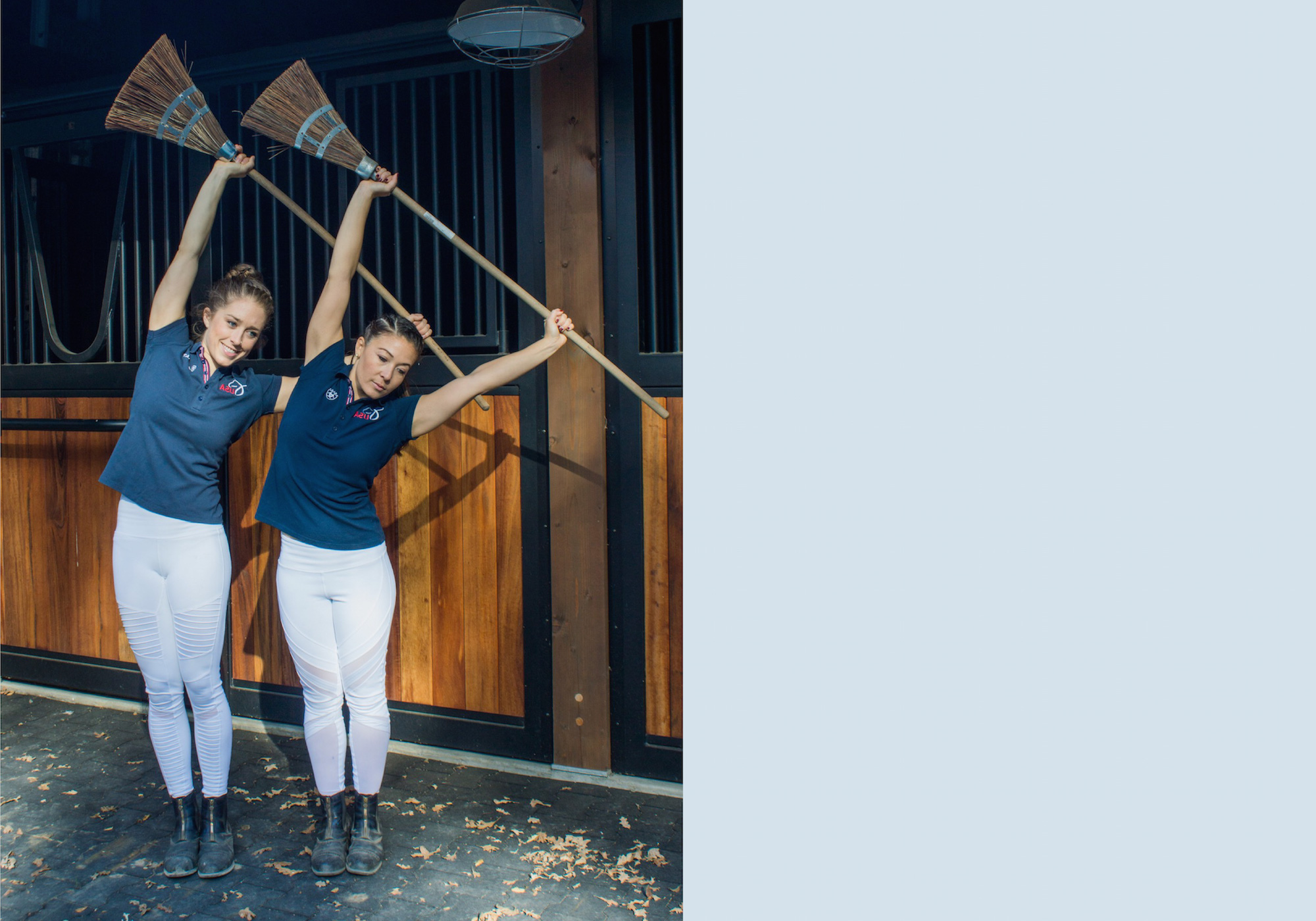 We cannot wait for you to get started!
We're so excited in fact that we we are giving away a complete video from our program, just for you!
You can try it right now.
The Equestrian Athlete's Fitness Guide
Our Approach
We believe becoming an athlete is a lifestyle change, a subtle mindset shift and a new approach to what you're already committed to doing. This isn't a fad or a short lived burst of unsustainable workouts and challenges. This is a guide to becoming an equestrian athlete. It's about approaching what you already do with a more professional system.
Our approach is about doing things the right way and enjoying the results of these small, simple changes and thoughtful additions to your current lifestyle. We want you to be able to slip these added videos into your already busy life, to see a transformation that is greater than the sum of its parts.
The Structure
The Equestrian Athlete's Fitness Guide is about training smarter. You already commit so much time to your training, so it's important to make sure you're getting the most for your time and money invested in your sport. This is why we have cut the videos into small segments you can intersperse throughout your day. You already make time to go to the barn, while you're there pair that habit with a 5 minute Yoga warm up and then a 5 minute cool down. You can do these exercises while you wait for the water buckets to fill, while you're standing in the barn isle or waiting for space in the arena to open up. We believe slipping these short segments into your current lifestyle will make for a smooth and easy transition into your athletic mindset.
YOGA VIDEOS
Pre ride yoga warm up
Post ride yoga cool down
2 more "Do Anywhere" Yoga Routines for Equestrian Athletes
WORKOUT VIDEOS
Core Strength Workout
Upper Body Strength Workout
Cardio Workout
*Bonus: Meditation to reduce anxiety find calm in high intensity situations
All of the videos are under 15 minutes long, and designed to be done as stand alone workouts each day or else to be paired together for a longer routine. You get to choose.
Written guide
Our written guide includes pictures and descriptions of all of the exercises included in the videos. This beautiful ebook is full of tips and pointers to make sure you understand the benefits of each pose, reasons why we have chosen them for you and how they will specifically help equestrian athletes. Once you get comfortable following along and become familiar with the videos, you can choose the exercises you love and start designing new workouts with the exercises we provide. We guide you every step of the way and teach you what you need to know, so you then have the option to then design your own program if so choose.
Further Support
Make sure to join the Facebook page! You will be the first to try out new videos each week along with lots of new material and personal interaction with Mari and Ali. Join us for Facebook live sessions as we answer your questions (and sometimes for a fun live workout or yoga session!). Meet likeminded equestrian athletes share success stories and tips as we all live the equestrian athlete life! As we continue to expand our MBV community you will get information on this holistic approach to training including nutrition, recipes and tips each week on living your best equestrian life.